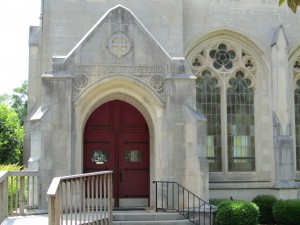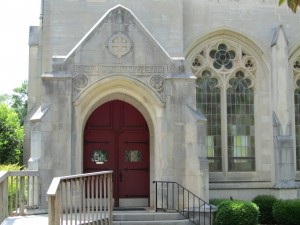 The roots of our congregation were first put down in the spring of 1940, when the Home Mission Committee of Atlanta Presbytery canvassed the Emory area, securing a list of prospects for a new congregation to be sponsored by Decatur Presbyterian Church. Things began small, with prayer meetings held in homes at first, but on August 25 of that year, the first worship service of the fledgling community was held at the Emory Women's Club Building on Haygood Drive.
In August 1941, our current property at 1886 North Decatur Road was purchased and additional connecting lots followed over the next few years. Building plans were drawn up for a chapel and education building, and in October 1949, the congregation held its first service in the unfinished chapel.
The chapel was completed by March 1954, at which time the cornerstone was laid and the new building consecrated to the glory of God on March 28. The building of the Education Building followed, and it was dedicated in July 1958.
Our beautiful pipe organ was built by Gabriel Kney & Co., Ltd., of London, Ontario, Canada, and was dedicated in May 1974. The labyrinth on our front lawn was constructed in 2002.
For over 75 years, Emory Presbyterian Church has been proclaiming the gospel of Jesus Christ in word and deed, and has been a vital part of the community life of the Druid Hills area of Atlanta. Trusting in God, we look forward to many more.