WELCOME TO EMORY PRESBYTERIAN CHURCH
Emory Presbyterian Church is an intimate, caring, and active faith community seeking God's will. We strive to engage the heart, mind, and spirit of all who worship with us. We seek to nurture disciples for Jesus Christ, build an inclusive community of faith, and engage in Christ's work in the world. Wherever you are on your spiritual journey, we invite you to travel along with us.
We are an open and affirming congregation who believes "there is room for everybody." All are welcome to worship with us and be involved in the life of the congregation and ministries of the church regardless of race, ethnicity, gender, sexual identity, ability, economic status, politics, or spiritual path.
To learn more about us and our faith values, please see ABOUT US.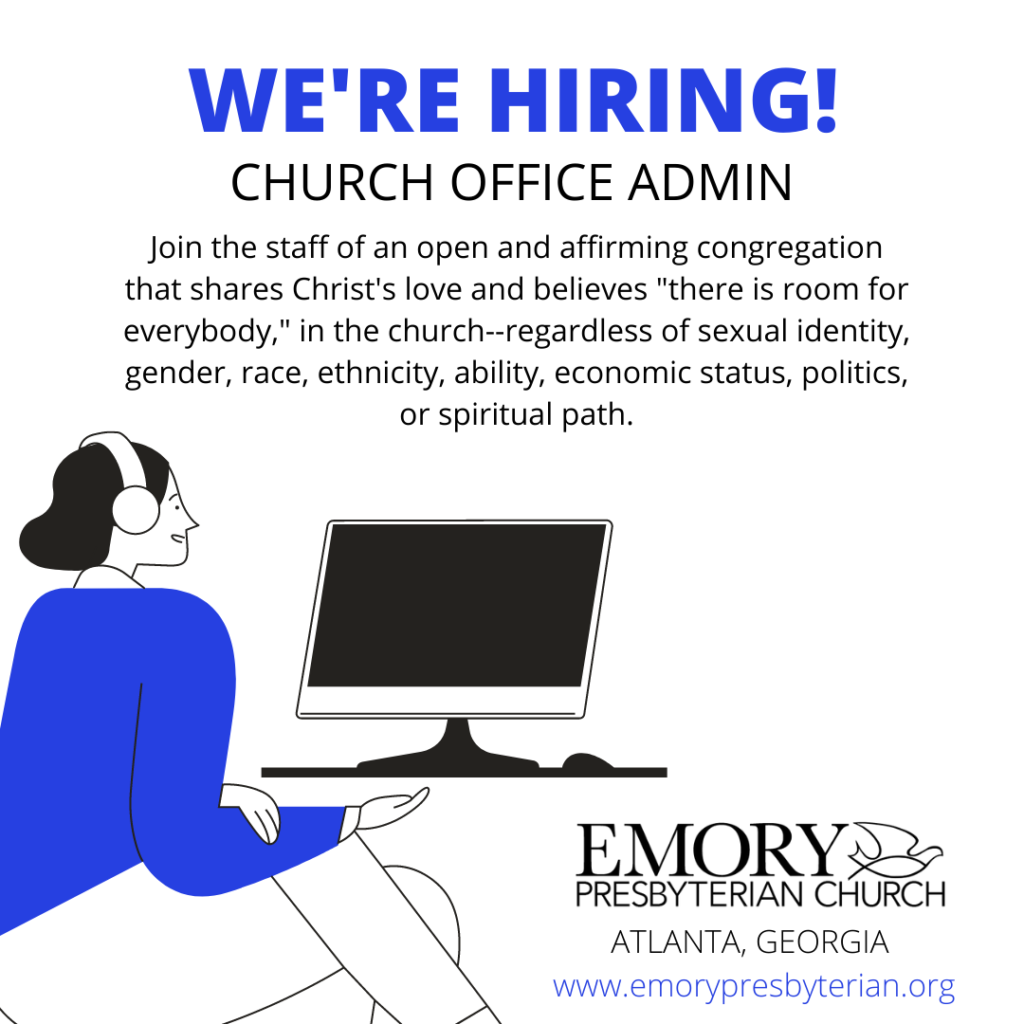 STEWARDSHIP SEASON: 10/17 – 11/7, 2021: TOGETHER FOR JOY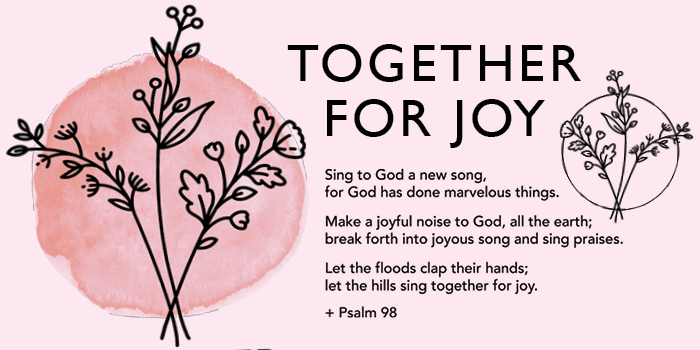 What made you smile today?
Name one person you are glad to have in your life.
Describe the last time you laughed so hard you almost peed your pants.
What ways of being together as a church gives you the most joy?
These are some of the discussion prompts included in the materials for this year's Stewardship campaign: "Together For Joy," (based on Psalm 98). Each day via email and social media during Stewardship season, the congregation will be able to access one of these reflection questions to ponder individually or to create conversations with others.
The theme materials remind us: "Staying together through the delights and struggles of life – being "together for joy" – has never been more important. And while change brings financial challenges in its wake, it also brings fresh opportunities to sing to God a new song, for God has done – and will do – marvelous things." 
Let us come together for joy during the season of Stewardship and be witnesses to the incredible things God is doing in our church and lives.
CELEBRATING RACIAL JOY THROUGH THE ARTS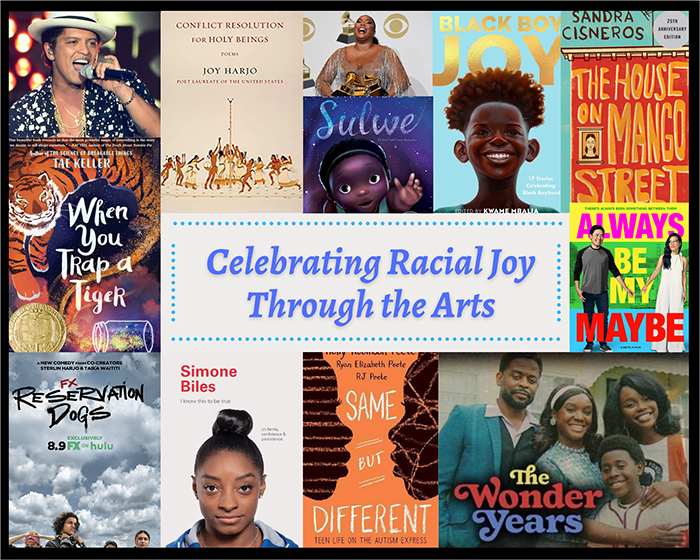 Online Discussion Group
Tuesdays, 7-8:30 PM
September 28 • October 26 • November 30 • December 21
"Racism is not the only thing to know about what it means to be Black. Our joys, our sorrows, our love, our grief, our struggles to fit in, our families, our accomplishments and our triumphs—these things also matter. … To recognize Black lives as ones to celebrate, empathize with and care about, here's your antiracism work: read more fiction by and about Black people."
—Jasmine Guillory, author
Too often black people and other races and cultures are depicted in popular culture as slaves, servants, criminals, freeloaders, or as obsessive and untrustworthy.
As a way of continuing our antiracism work as a church and engaging in an alternative form of resistance, we'll explore art mediums that celebrate the full humanity of people of color and the richness of their stories.
Participants will choose a creative project by people of color that extols joy in the midst of life's struggles and share in our group discussions—i.e. fiction, poetry, memoirs/autobiographies, essays, television & movies, music, paintings, etc.
For a list of suggestions or to sign up and get the Zoom link, contact Rev. Andy Acton at [email protected]