WELCOME TO EMORY PRESBYTERIAN CHURCH
Emory Presbyterian Church is an intimate, caring, and active faith community seeking God's will. We strive to engage the heart, mind, and spirit of all who worship with us. We seek to nurture disciples for Jesus Christ, build an inclusive community of faith, and engage in Christ's work in the world. Wherever you are on your spiritual journey, we invite you to travel along with us.
We are an open and affirming congregation who believes "there is room for everybody." All are welcome to worship with us and be involved in the life of the congregation and ministries of the church regardless of race, ethnicity, gender, sexual identity, ability, economic status, politics, or spiritual path.
To learn more about us and our faith values, please see ABOUT US.
UPCOMING EVENTS FOR SUMMER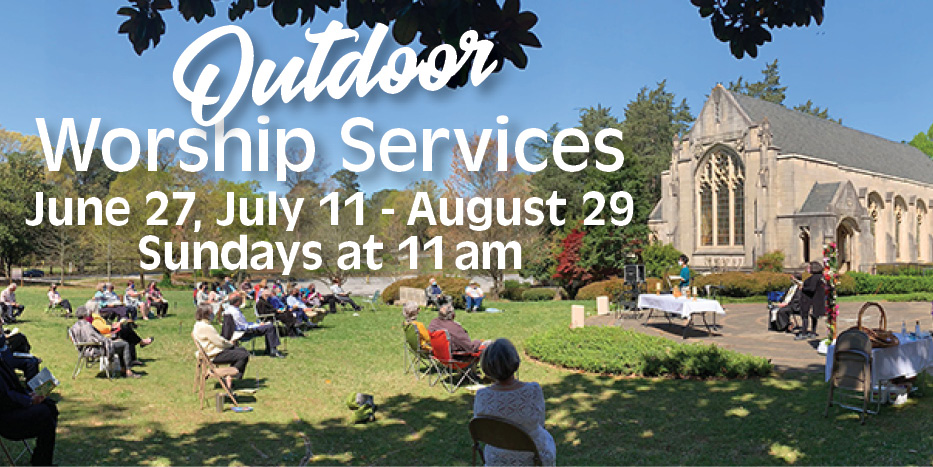 SUMMER WORSHIP SCHEDULE
June 13: EPC Worship 11am on Zoom
June 20: EPC Worship 11am on Zoom
June 27: EPC Outdoor Worship 11am In Person
July 4: EPC Worship Prerecorded Video
July 11 through August 29: EPC Outdoor Worship 11am
Services are in shaded areas to the side of the sanctuary.
We will be inside our well-ventilated Fellowship Hall if rainy or extremely hot.
This website will be updated with outdoor worship changes when possible.
Sunday worship services are recorded, posted on this website and available to view.
THE 2021 SUMMER SAINTS SERMON SERIES – Rev. Andy Acton
June 13: Part 1–Baseball & Mustard Seeds
Jackie Robinson & Roberto Clemente, Mark 4:30-32 & 2 Corinthians 5:14-17
June 20: Part 2–Science & The Heavens
Katherine Johnson & Madeline L'Engle, Psalm 19:1-4 & Psalm 150
June 27: Part 3–Equality & Abundance
Sojourner Truth & Dorothy Day, Psalm 130 & 2 Corinthians 8:7-15